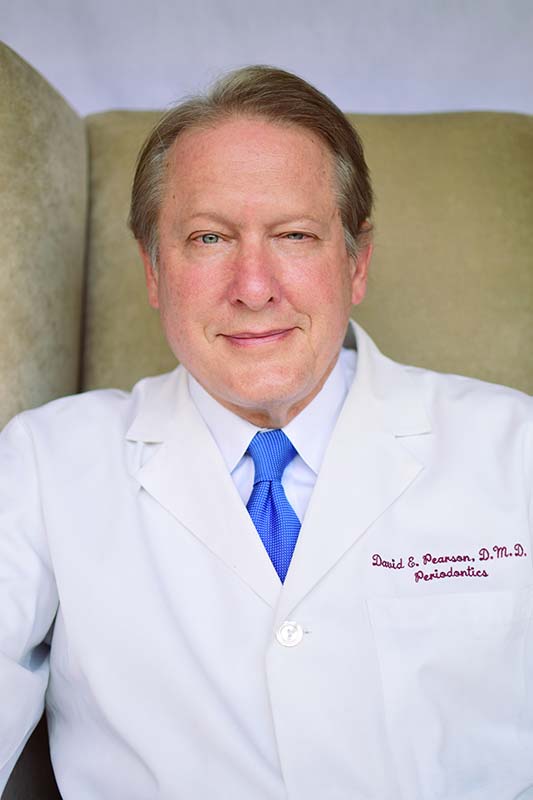 David E. Pearson, DMD, PC
Dr. Pearson is a board-certified periodontist with advanced, post-doctoral training in periodontics, implantology, and anesthesiology. He has been a practicing periodontist in Gwinnett county since 1986. Our staff is highly experienced, and most of the team has been with Dr. Pearson since the start of his practice.Dr. Pearson graduated with a Doctorate in Dental Medicine from the Medical College of Georgia, and a Post-Doctoral Certificate in Periodontics from the University of Alabama at Birmingham. Dr. Pearson has also completed the Medical College of Georgia's Maxi-Implant Course, one of the most comprehensive post-graduate dental implant continuing education courses available.
Dr. Pearson and his wife, Mary Ann, celebrated their 31st anniversary this year. They have two children and four grandchildren.
---
Meet Our Team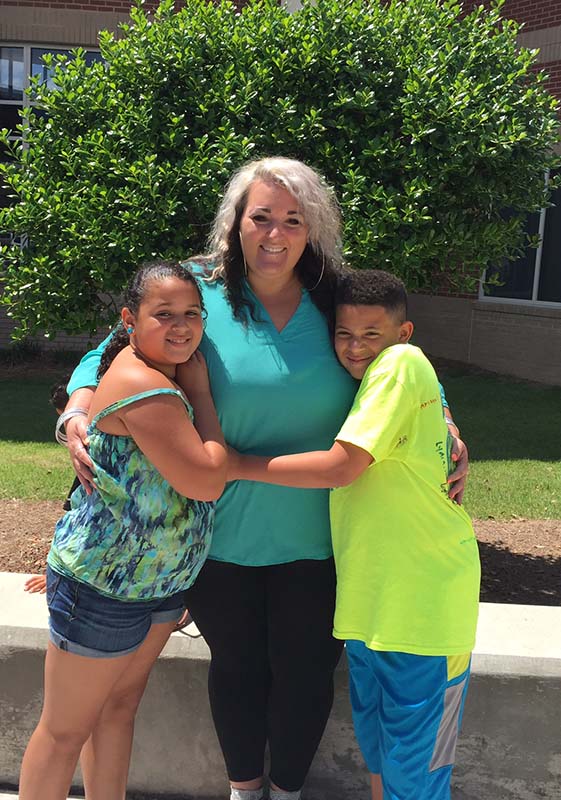 Constance – Office Manager
Constance has been with our team for 4 months. She graduated early from Leo High School in Leo, Indiana, in 2001, and jumped right into being a Cosmetologist, graduating from Masters of Cosmetology College after 23 months and starting her own business. She later attended IvyTech Community College to earn her Associates degree in General Studies. Constance is a highly motivated and detail-oriented problem solver, with excellent communication and organization skills, enabling her to handle the day-to-day operations of our practice so that our doctor and hygienist can focus on patient care. For Constance, the best part of our practice is that we maintain high standards of integrity, and work together to make each day better for our patients and for each other. She loves that we are a private family practice, and that we continuously and proactively work to give our patients the best possible care and take the time to know them on a personal level. She loves working beside Dr. Pearson and our amazing team.Constance is a mother to two awesome children. Her son, Jackson, will soon turn twelve, and is a funny, joke-telling character who shows her the best kind of love a mother could ask for. Her daughter, Alea, is nearly eleven and is always a sweet, caring, kind, helpful, and respectful little lady. Of her family, she says, "My children are the best part of me and I couldn't imagine doing life without them." Constance enjoys the beach and being outdoors with her children. She also likes watching sports and playing softball, basketball, and football, and watching a great movie with family and friends. As a family, they pray and enjoy going to church on Sundays.
---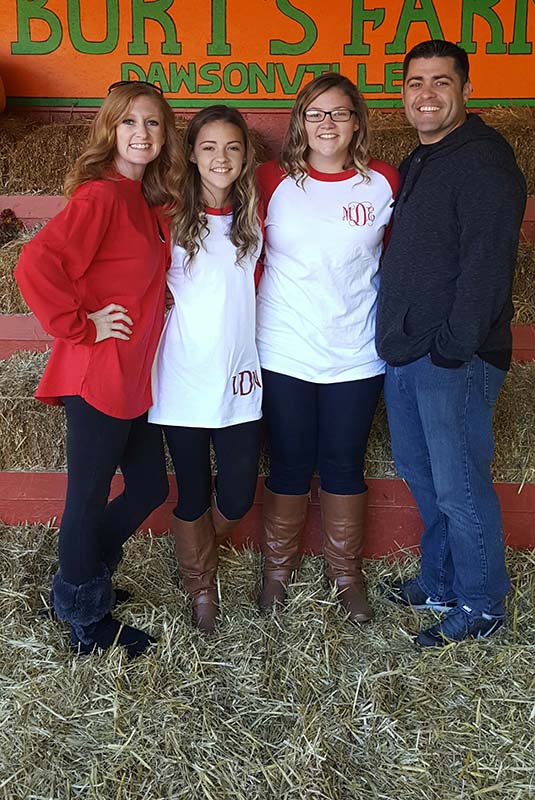 Jessica – Business Assistant
Jessica has been with our practice since July 2014. She graduated from South Gwinnett High School in 1998, and attended Brigham Young University in Rexburg, Idaho. She enjoys the family atmosphere at our practice, and is a dependable and hard worker. She assists our office manager in taking care of all insurance, patient, and treatment coordination.Jessica has been married to her husband, Andy, for 17 years, and they have two daughters, Megan and Lexi. Megan is completing her junior year of high school and loves to swim. Lexi is finishing 8th grade and loves cheerleading. Jessica's hobbies include crafting, photography, and sports. She is very family-oriented, and loves spending time with her children and watching them succeed in everything they do.
---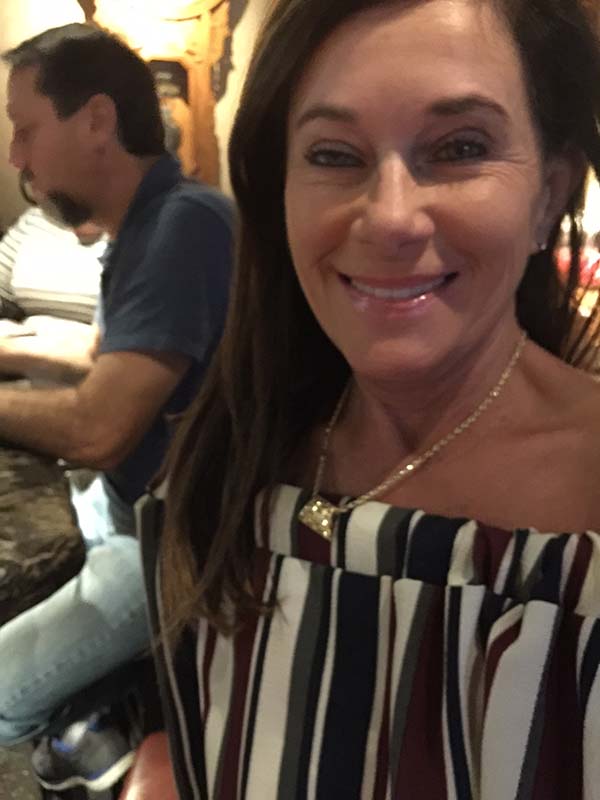 Cathy – Head Dental Assistant
Cathy has been with our team for 30 years! She graduated from Gwinnett Tech in 1986 and has been with Dr. Pearson as his dental assistant ever since. Cathy enjoys meeting and working with our patients, and takes great interest in forming relationships with them and their families as she assists Dr. Pearson with all his procedures and works to make each appointment as pleasant and comfortable as possible.Cathy is happily married, and has one son and three grandsons that give her great joy. She enjoys working out, walking outside, and laying by the pool.
---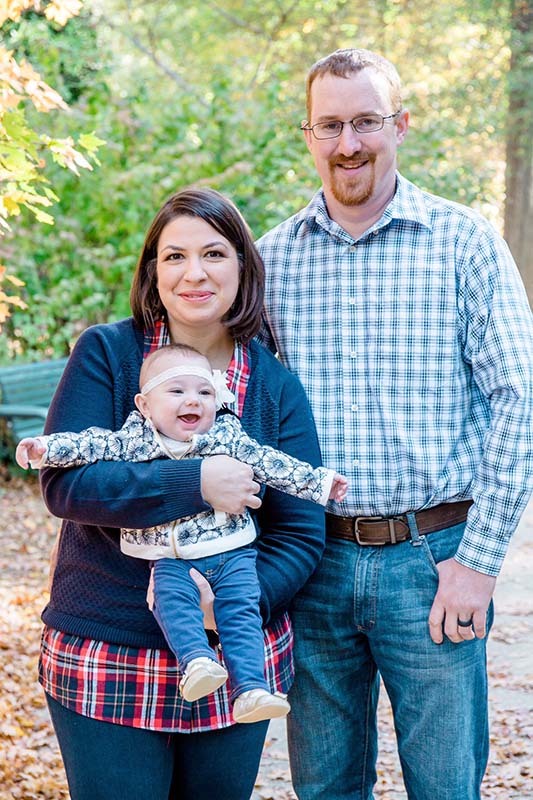 Heather – Registered Dental Hygienist
Heather joined our practice in July 2014. After her graduation from high school, she attended Georgia Perimeter College, graduating with her Associates degree in 2014. After joining Dr. Pearson's practice, she began working on the Bachelor's degree from Georgia Regents University in Augusta, Georgia, graduating in 2015. She graduated from both programs with honors.Heather loves getting to know our sweet caring patients and working with her awesome co-workers. She strives to keep all her patients as comfortable as possible so that they can have a pleasant experience, and treats them like family. She loves being a hygienist and looks forward to coming to work every day.Heather and her husband Mark have one beautiful and smart little girl, Elizabeth, who will be turning one in May 2017. Her family is her world, and Heather looks forward to seeing them grow and progress through the years. Outside of the office, Heather loves the beach, traveling, hiking, DIY projects, and spending time with family and friends.
---